The Bentley Dealership Dedicated To Addressing Your Automotive Needs
Our Bentley dealership serves the greater Newport Beach, Santa Ana, Irvine, Costa Mesa, and Lake Forest areas. At Bentley Newport Beach, superb customer service is the standard. We strive to make leasing, purchasing, or servicing your Bentley vehicle an experience worth repeating. We're committed to providing you with the vehicle that you want and to getting you behind the wheel and into the seat of the Bentley for you. At Bentley Newport Beach, you are treated with paramount concern.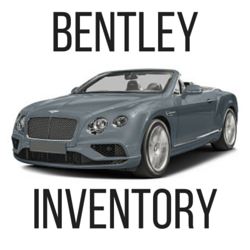 We consider it a pleasure to serve the Newport Beach community. Bentley Newport Beach is designed to be an innovative business center, serving the needs of the Bentley enthusiasts, clients, and employees in Newport Beach. At our dealership, we strive to make sure the time that you spend with our staff is spent well.
Our accommodations are carefully designed to be inviting, clean, and organized. Browse our vast inventory lots or relax in our waiting area when you come to purchase or lease your new Bentley. Your time is valuable, and Bentley Newport Beach respects that fact. Every moment you spend with our Bentley dealership is treated with the utmost importance.
At our dealership, you are the priority. Visit our Bentley Newport Beach location to experience what it means to service, buy, or lease your Bentley from Bentley Newport Beach. Explore our inventory at your leisure or make a quick trip to answer a question about your Bentley or a Bentley on our lots. At our dealership, we are committed to you. Call to make an appointment with our trained service representatives at your convenience, or visit our dealership when you are nearby Newport Beach.