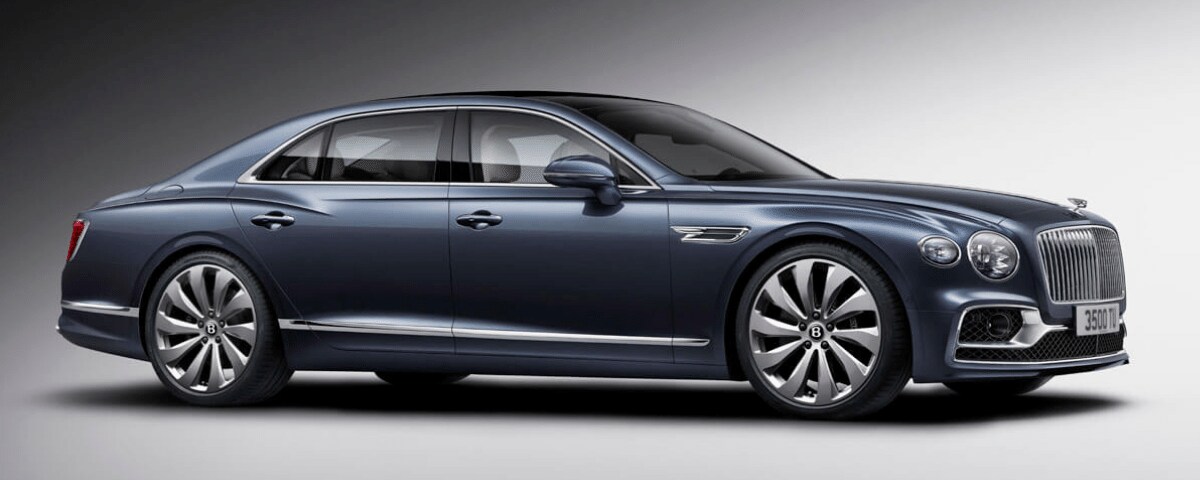 New 2020 Bentley Flying Spur for Sale Near Me
Interested in getting behind the wheel of a new 2020 Bentley Flying Spur for sale in Orange County? Bentley Newport Beach is your source for the new Bentley Flying Spur, Bentley Continental GT V8, and Bentley Continental GT V8 Convertible in the Orange County area. The Flying Spur is now loaded with new technology designed to make the journey safer, smarter, and even more convenient. My Bentley Connected Car features, including Apple CarPlay®, Satellite maps and My car status, available through the My Bentley app, connect you seamlessly with your new Flying Spur and the world around you. The City Specification, included as standard, further enhances the urban driving experience, with features including Pedestrian Warning, Traffic Sign Recognition and a Top View Camera.
The new Bentley Flying Spur is now the fastest production sedan ever with a top speed of 207 mph. Powering the new Flying Spur is a twin-turbo 6.0-liter W-12 engine producing 626 horsepower and 664 lb-ft of torque. The Bentley Flying Spur also has the versatility to deliver engaging performance in all conditions. Working alongside Bentley Dynamic Ride, the torque-vectoring-by-brake system employs braking on the inside wheels when entering and exiting corners to provide impressive agility at any speed. A choice of four driving modes - Comfort, Sport, Bentley, and Custom - allows you to tailor the driving experience to your specific needs and desires. For more information on the new 2020 Bentley Flying Spur for sale in Orange County, give us a call at (949) 478-0590 to speak with one of our team members, or make an inquiry with our online form.