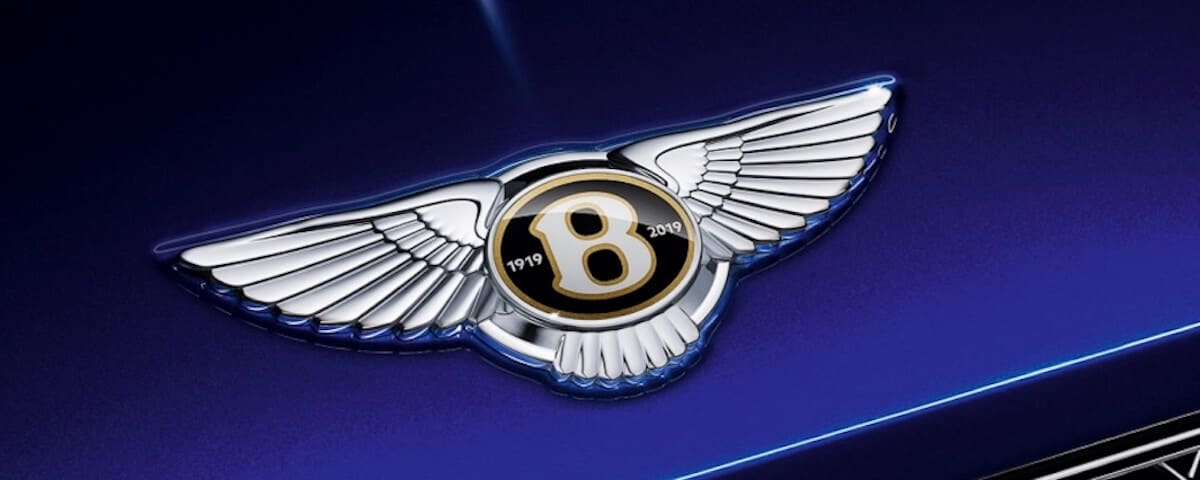 Bentley Logo - The Flying B
Featuring a large letter-B and a pair of swept wings, the Bentley logo was designed to represent one thing - speed. This iconic logo has adorned Bentley road cars and race cars for nearly a century, and remains of the most recognizable logos amongst luxury car brands. At it's core, the logo is really quite simple. The large B, often surrounded with a colored enamel or inlay, represents Bentley. Founded in 1919 by W.O. Bentley, the company was created to build racing cars, and even managed to win at Le Mans just five years later. Having won the most prestigious race in the world, public demand soared, and Bentley began making road cars. The hawk's wings surrounding the B logo on each and every Bentley car and SUV represent Bentley's rich racing history, and of course their incredible speed. The Bentley Bentayga Speed proudly wears this logo, and is in fact the fastest passenger SUV ever made.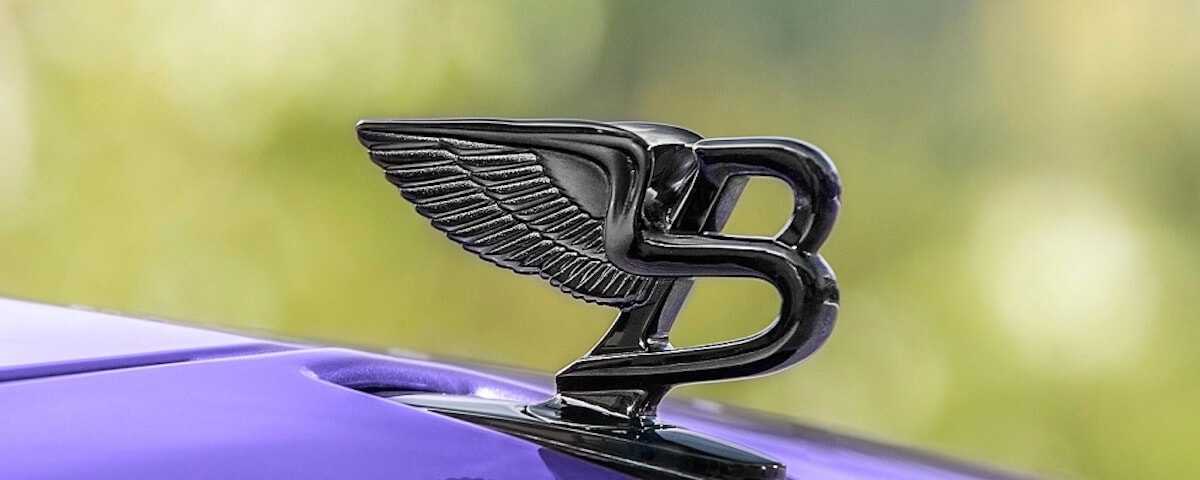 The Bonnet Mascot
In addition to the "Flying B" logo which is standard on all Bentley models, Bentley now offers an exclusive piece from its Mulliner department. This stunning piece is none other than the "Flying B" bonnet mascot, or hood ornament to the layman. This piece of automotive art is a stylized letter-B with the same hawk's wings sitting proud behind it. This bonnet mascot was featured on some of Bentley's most luxurious and powerful models over the years, and has now made a triumphant comeback thanks to Mulliner. Perhaps best of all, thanks to Mulliner's almost endless capability to create a bespoke Bentley, you can get this bonnet mascot in gold, silver, or any shade your heart desires.
Find Your Flying B
With its wind-swept wings and proud letter-B sitting at its center, the "Flying B" logo is instantly recognizable, and lets other drivers know your car was built for speed. To be a part of Bentley's rich history, and have your very own Bentley "Flying B", visit our showroom in Newport Beach or give us a call at 408-217-6793. With a wide variety of new and pre-owned Bentley models in-stock, you too can own one of these incredible automobiles.
View New Inventory